Le 20 juin 2021 posté par Metalfreak
Line-up sur cet Album
Heiko Schröder : Guitares
Herman Frank : Guitares
Rick Altzi : Chant
Michael Müller : Basse
Michael Kolar : Batterie
Style:
Heavy Metal

Date de sortie:
21 mai 2021

Label:
AFM Records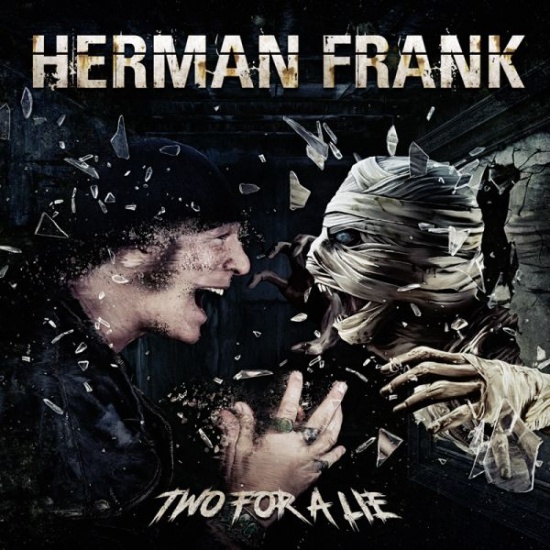 Note de la SoilChroniqueuse (Eireen Dole) : 7/10
Le 21 mai 2021, l'ex guitariste d' Accept et de Victory sort son cinquième album solo via AFM Records.
Présent sur la scène métal allemande depuis les années 80, il lance sa carrière solo en 2009 avec du heavy métal sans compromis.
Herman avait rejoint Accept en 1982 peu après la sortie de l'album Restless and wild et l'a quitté en 1983 après l'arrivée de Balls to the wild . Il y est ensuite revenu en 2005 comme deuxième guitariste puis est de nouveau parti en 2014.
Sur son album solo, il s'est acquis de la collaboration du chanteur de Masterplan Rick Altzi et du bassiste Michael Muller (Jaded Heart).
Les compos sont simples et linéaires, classiques et efficaces.
Le morceau « Hail the new kills » surfe sur le son Judas priest et la lyric video de "Venom" présent sur YouTube a l'approbation du public.
Le son est bon, les musiciens sont excellents, et l album va surement faire partie des meilleurs de l'année dans le genre.
Pour ma part, je le trouve trop classique et pas assez accrocheur, avec un tantinet de déjà entendu.
Mais ce n'est que mon avis perso.
Tracklist :
1. Teutonic Order (4:58)
2. Venom (3:46)
3. Hate (3:50)
4. Eye of the Storm (4:42)
5. Liar (4:15)
6. Hail the New Kings (3:42)
7. Just a Second to Lose (3:56)
8. Danger (3:30)
9. Stand Up and Fight (4:42)
10. Open Your Mind (5:30)
Bandcamp
Facebook
Instagram
Myspace
Site officiel
Twitter
Chronique "The devil rides out"
Chronique "Fight the fear"
Retour en début de page