Le 15 janvier 2018 posté par Bloodybarbie
Line-up sur cet Album
Matt Heafy - Guitare, Lead Vocals
Corey Beaulieu - Guitare, Vocals
Paolo Gregoletto - Basse, Vocals
Alex Bent - Batterie
Style:
Death Metal mélodique/Modern Metal

Date de sortie:
20 Octobre 2017

Label:
Roadrunner Records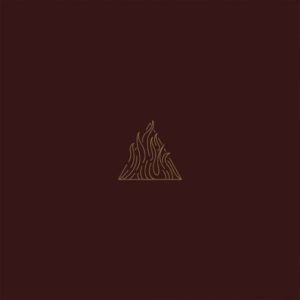 Note de la Soilchroniqueuse (Bloodybarbie) : 8.5/10
Comment transformer une croix rouge en un cœur ? C'est facile, faites de la merde pendant un bon moment puis sortez un super nouvel album et tous vos péchés seront pardonnés (d'ailleurs, ironiquement, l'album traite de ce sujet). Voilà comment Trivium se fait respecter par les plus conservateurs après avoir sorti trois fois de suite des albums plus pourris que les œufs de cent ans (depuis Shogun en fait). Pour l'histoire, je m'étais même jurée de boycotter tout ce que Trivium fait, mais il y a que les cons qui ne changent pas d'avis et tout le monde mérite une seconde chance !
The Sin and the Sentence est une excellente surprise mais n'espérez pas un retour aux sources, à la période thrash des premiers albums. On a là du death mélo (pour les riffs)/métal moderne (car présence de chant clair par moments en plus des screams prédominants), bien foutu et soigné et d'un haut niveau technique. Bye bye le métal gnangnan à minette (pire que du mauvais metalcore) auquel on a eu le droit sur les trois précédents albums !
Un album qui déchire et qui s'apprécie dans son intégralité, il n'y a aucun titre faible, même si j'ai une préférence particulière pour « Beyond Oblivion », « The Heart from your Hate », « Endless Night », « Thrown into the Fire » et le meilleur de tous : « Beauty in the Sorrow » !
The Sin and the Sentence est un nouveau départ pour Trivium, une belle réussite !
Tracklist :
01. The Sin and the Sentence
02. Beyond Oblivion
03. Other Worlds
04. The Heart from your Hate
05. Betrayer
06. The Wretchedness inside
07. Endless Night
08. Sever the Hand
09. Beauty in the Sorrow
10. The Revanchist
Facebook : https://www.facebook.com/Trivium/
Site officiel : http://www.trivium.org/
Youtube : https://www.youtube.com/channel/UC4UQFLK99sYuG1b8oRd5BvQ
Retour en début de page