Le 29 novembre 2022 posté par Metalfreak
Line-up sur cet Album
Jon Munro – Chant
Keith Monville – Guitares
Drew Gilson – Batterie
Nathaniel Grys – Basse
Style:
Thrash Metal

Date de sortie:
01 novembre 2022

Label:
Sliptrick Records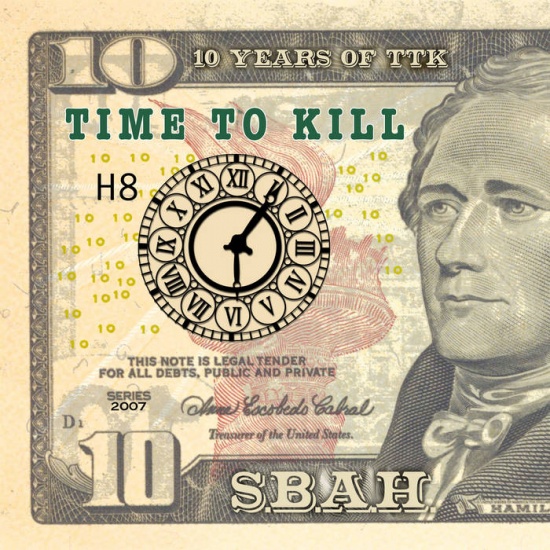 Note du Soilchroniqueur (Celtikwar): 6.5/10
Amis de la poésie bonjour.
Groupe de Thrash Punk officiant depuis 2007, Time To Kill nous offre avec S.B.A.H une bonne dose de rébellion.
Musicalement le groupe alterne les titres plus Thrash « Slut Bag Ass Hammer » ou d'autres aux rythmiques plus lourdes « Time (Again) » avec des passages plus Punk et légers « Set Free ».
Il n'y a pas grand chose de déplaisant dans la musique de Time To Kill, mais bon y'a pas grand chose de transcendant non plus. Des titres rapides qui permettent de rentrer facilement dans l'énergie et dans l'esprit choisi. On accroche assez rapidement mais bien dommage qu'on oublie presque autant.
Après il faut pas oublier que le style Punk est plus à partager en direct et live, car l'énergie dévoilée est beaucoup plus communicative car plus vivante que sur album. Prenez la photo d'un premier rang de manifestation et participez y trois minutes. L'ambiance n'est pas du tout la même.
Il en est de même avec Time To Kill, n'hésitez pas à aller les écouter
Tracklist :
1 Slut Bag Ass Hammer (02:51)
2 Horses of Men (02:57)
3 WTF (01:55)
4 Outta Here (02:21)
5 Set Free (02:42)
6 Time (again) (03:40)
7 I've Got Nothing (still) (02:56)
8 Pissed Off (01:42)
9 Key Party (02:19)
10 Sugar Cookie (01:26)
Retour en début de page