Le 18 janvier 2021 posté par Metalfreak
Line-up sur cet Album
Tony Clarkin : Guitares
Bob Catley : Chant
Rick Benton : Claviers
Dennis Ward : Basse
Lee Morris : Batterie
Style:
Hard FM

Date de sortie:
08 janvier 2021

Label:
Steamhammer / SPV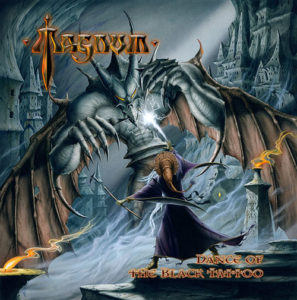 Note de la SoilChroniqueuse (Mexico) : 8/10
Magnum est un groupe de hard rock mélodique anglais, né dans les meilleures années, fin 70 !
Le groupe vient de sortir en ce mois de janvier 2021 une compilation de titres orientés sur les albums des années 90 jusqu'à ce jour.
Vous retrouverez des titres des albums suivants : Into the Valley of the Moonking (2009), Rock Art (1994), Goodnight L.A. (1990), The Serpent Ringst (2020) et bien d'autres.
On peut également retrouver un merveilleux choix de titres studio, ainsi que des titres »live » qui nous feront rappeler les bons moments des concerts…
Magnum fait un rappel avec cette compilation de leurs divers albums sortis à diverses années : en effet, une compilation est nécessaire à rappeler l'existence du groupe encore mal connu en France.
Nous pouvons également constater les variances musicales au fil des années.
Une compilation qui vaut un arrêt et également une acquisition.
Tracklist :
01. Black Skies (live) (6:06)
02. Freedom Day (live) (6:20)
03. All My Bridges (live) (4:55)
04. On A Storyteller's Night (live) (5:09)
05. Dance Of The Black Tattoo (live) (5:53)
06. On Christmas Day (radio edit) (4:21)
07. Born To Be King (5:31)
08. Phantom Of Paradise Circus (5:58)
09. No God Or Saviour (5:24)
10. Your Dreams Won't Die (live) (5:44)
11. Twelve Men Wise And Just (live) (6:22)
12. Show Me Your Hands (radio edit) (3:48)
13. Not Forgiven (radio edit) (3:38)
14. Madman or Messiah (radio edit) (3:41)
Retour en début de page