Le 12 juillet 2021 posté par Metalfreak
Line-up sur cet Album
Patrick Bailey : Basse, Chant
Chris Wicklein : Guitares
Chris York : Batterie
Devon McDonough : Guitares
Style:
Death Metal

Date de sortie:
01 juin 2021

Label:
Xtreem Music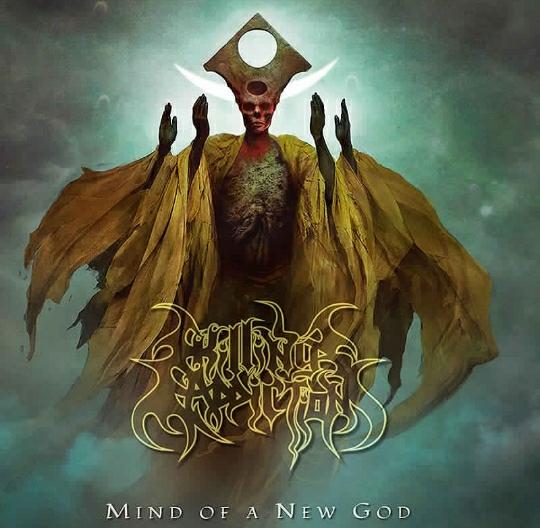 Note du SoilChroniqueur (Arno) : 8,5/10
Killing Addiction est l'exemple parfait d'une excellente formation de death metal qui ne jouit pas de la renommée qu'elle mérite. Déjà, en 1993 avec « Omega Factor« , les Américains dézinguaient la concurrence tant leur brutalité semblait incongrue, le dernier EP en date, « Shores of Oblivion » (2016) fut un monument et les musiciens enfoncent le clou avec ce deuxième album : « Mind of a New God« .
On pense parfois à Incantation, à Morbid Angel, au death floridien, c'est brutal, les solos sont paradoxalement lumineux, le chant est rauque et râpeux façon papier de verre, pour moi l'on est vraiment dans ce qui se fait de mieux actuellement en matière de death rapide.
Le nostalgique sera sans doute comblé par un son et une production qui renvoient trente ans en arrière, un truc organique qui donne l'impression que les mecs jouent juste à côté, et ça fait une putain de différence par rapport aux sorties bouffies de testostérones qui abreuvent la scène extrême.
Je ne peux pas parler de découverte pour Killing Addiction mais la confirmation d'un talent rare, c'est net !
Tracklist :
1. Mind of a New God (02:54)
2. As Utopia Burns (03:32)
3. Prophecy Armageddon (03:45)
4. Destroyer of Worlds (03:52)
5. Lives Unworthy of Life (03:51)
6. Dark Realm Atrocity (03:40)
7. Condemned to Nothingness (03:14)
8. The Chaos Older than Time (05:55)
9. Altered at Birth (05:02)
Retour en début de page