Le 16 octobre 2021 posté par Metalfreak
Line-up sur cet Album
Naemoth : Batterie
Netzja : Guitares
Sanguinist : Chant
Vorgh : Guitares
natnoF : Basse
Style:
Doom Death Metal Mélodique

Date de sortie:
31 juillet 2021

Label:
Darkwoods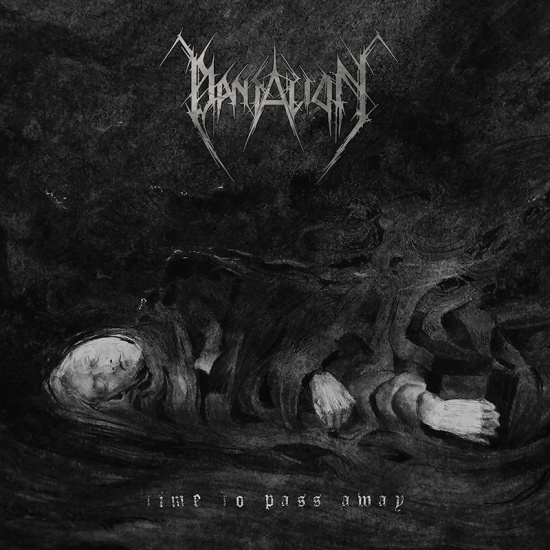 Note du SoilChroniqueur (Arno) : 6,5/10
Depuis 2006, les Galiciens de Dantalion n'ont pas perdu de temps puisque « Time to Pass Away » est leur septième album. Une formation aguerrie donc, expérimentée, à qui on ne la fait pas. De plus, j'ai lu pas mal de bonnes critiques sur leurs disques précédents, « Where Fear Is Born » notamment, j'en ai aussi trouvé de moins bonnes évidemment, mais donc sur le papier le programme est aguicheur, surtout si l'on aime le Shining suédois, puisque c'est la première référence qui me vient en tête, sans doute à cause de la façon de chanter de Sanguinist : mi black, mi geignard.
Bon, au risque de mettre les fans à dos (ados ?), « Time to Pass Away » n'est pas vraiment le genre d'album sur lequel j'ai envie de m'appesantir. Parce que comme toujours, il y a la bonne production, la bonne pochette, un niveau musical plus que correct mais je n'en retire au final pas grand chose, comprendre que si le disque est fort plaisant à écouter la concurrence est devenue aujourd'hui trop rude pour qu'il tourne plus qu'une manita sur les enceintes.
Tracklist :
1. The Call
2. The Relentless Shadow
3. Gate to an Eternal Doom
4. Time to Close the Circle
5. Constant Mourning Process
6. The Mischievous Faces
7. From Suffering to Oblivion
8. From Consciousness to the Grave
Retour en début de page