Le 20 novembre 2021 posté par Bloodybarbie
Line-up sur cet Album
Fred Talbot : batterie
Christophe : guitares
John Bouif : basse
Guillaume Selleck : guitares
Iñigo Delgado : chant
Style:
Metal

Date de sortie:
17 septembre 2021

Label:
M&OM music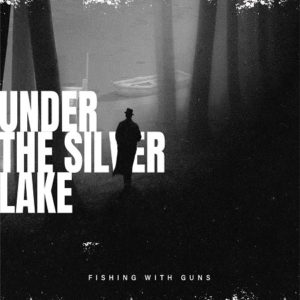 Note du Soilchroniqueur (Celtikwar) : 8/10
Un peu de brutalité dans ce monde. Fishing With Guns revient en force avec un nouvel Ep Under The Silver Lake sous le label M&O Music. Un déluge de cinq titres toute en brutalité.
Il faut dire que, de l'énergie, le groupe en a à revendre quand on prend le titre « Under The Silver Lake » qui démarre avec une rythmique forte et des accent de punk californien mais avec quand même un côté surexcité. Fishing With Guns aime à varier les styles, un chant fort plutôt orienté vers le core et une musique assez lourde et forte, pas forcément sombre mais toujours dans l'énergie. Sur « Beware The Dog Killer » on peut entendre des relents de thrash death, des riffs plus heavy sur le plus mystique « Homeless Ghost ».
Le groupe part dans tous les sens et nous offre une énergie explosive, il est vrai dans un registre plutôt extrême mais il arrive quand même à garder un groove assez accrocheur. Un Ep assez intéressant.
Tracklist :
1: Beware The Dog Killer
2: Owl's Kiss
3: Homeless Ghost
4: Under The Silver Lake
5: I Am Your Rebellion
Retour en début de page