Communication de nos partenaires

Le 11 janvier 2016 posté par Metalfreak
Line-up sur cet Album

Line up : Jimmy - Vox | Alex - Guitar | Pirmin - Bass | Marcel - Drums
Style:
Crossover / Rapcore / Thrash Crossover

Date de sortie:
Mai 2015

Label:
Autoproduction / Metal Message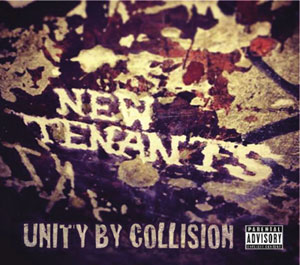 Note du SoilChroniqueur (Figeur Intemporel) : 9/10
Ce jeune groupe créé en 2013 provenant de Buchloe en Bavière distille un son Hip-Hop Hardcore rappelant à la première écoute et sans doute aucun Rage Against The Machine mais pas seulement : du Clawfinger , du Body Count se cachent là-dessous .
Il y a  du Rock là-dedans, c'est propre , les riffs cinglent et la voix se pose à merveille , du punch , un premier album vraiment très bon donnant envie de sautiller partout .
Tracklist :
01 Bust Out/
02 You Only Know The Half/
03 Fade Away/
04 The Way It Is/
05 Close To Random/
06 Killing Seasons/
07 Battlecry/
08 Break You Again/
09 JAMY .
Facebook : https://www.facebook.com/newtenants
Youtube : https://www.youtube.com/channel/UCm9rM6hPGZr7hMlz6aNjo1A
Retour en début de page