Communication de nos partenaires

Le 13 juin 2012 posté par celtikwar
KILL DEVIL HILL
Le groupe vient de réaliser le premier clip de de son nouvel album qui vient juste de sortir. Il s'agit du clip pour le single « Strange » :
http://www.noisecreep.com/2012/05/21/kill-devil-hill-strange-video/
Pour rappel le groupe passe au Divan du Monde (Paris) le 26 septembre.
—————–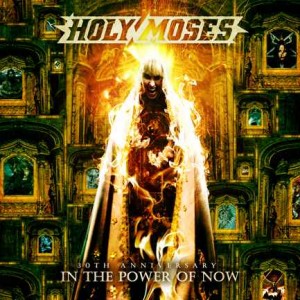 HOLY MOSES
C'est la mode des clips. Voici maintenant le 2eme réalisé par le groupe issu du nouvel album, cette fois ci pour leur single Decapited Minds :

———–
KAMELOT
Le groupe revient chez Steamhammer/SPV et sort son nouvel album le 24 septembre prochain avec un nouveau chanteur dont le nom sera révélé fin juin.
Ils passeront au Bataclan (Paris) le 4 novembre.
———–
JOE BONAMASSA
Sortie la semaine dernière (sur Mascot / Provogue / Wagram) « Driving Towards The Daylight », le 13ème et nouvel album du guitariste américain Joe Bonamassa est entrée directement à la 18ème place du Top Album. Une chose suffisamment rare pour être soulignée, surtout pour un album de blues qui ne bénéficie pas (pour le moment) d'une exposition médiatique allant au-delà des magazines et émissions spécialisés (merci à vous tous) qui soutiennent cet artiste exceptionnel depuis plusieurs années déjà.
Ce jolie « score », confirme donc la popularité croissante de JB dans notre pays. En mars dernier, son DVD « Beacon Theatre – Live From New York » était entré à la 8ème place des ventes. L'homme, qui a déjà joué plusieurs fois à guichet fermé à l'Olympia, semble aussi bénéficier du succès de « Don't Explain » (25 000 exemplaires vendus dans l'Hexagone), l'album qu'il a enregistré avec la chanteuse Beth Hart.
Produit par Kevin Shirley (Black Crowes, Aerosmith, Led Zeppelin), « Driving Towards The Daylight » conjugue quatre compositions originales à six reprises « à la sauce Bonamassa » de morceaux (pas nécessairement classiques) de Howlin' Wolf, Robert Johnson, Tom Waits, Bill Withers, Bernie Marsden, Willie Dixon et Jimmy Barnes
A noter que le guitariste d'Aerosmith, Brad Whitford, a participé activement à ce disque, puisqu'il joue sur 7 morceaux !
Joe Bonamassa sera en concert en France cet été, pour 2 concerts acoustiques exceptionnels :
Samedi 30 juin : Toulouse / Casino Theatre Barriere
Dimanche 1er juillet : Lyon / Bourse Du Travail
http://jbonamassa.com
www.youtube.com/user/JoeBonamassaTV
Retour en début de page