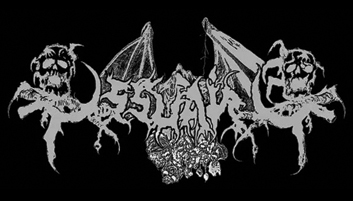 OSSUAIRE
"Mortes fables" Tape. Out now!
This is the last recording of the french band
OSSUAIRE
, now rematerialized on tape!
Expect
darkened death metal
with old school roots.
Compared to the previous recording "Le troubadour nécrophageophile", this one is more based on
atmospheres
,
it was composed in a little more elaborated approach, and perhaps has a more doomy edge.
The old spirit of
medieval tortures
and perversions is still present, in the lyrics, vocals, and quite ambient interludes.
Listen:
https://youtu.be/qn9SWwdkW48
This is a black tape with sticker and pro cover.
Available from NIHILISTIC HOLOCAUST:
https://nihilistic-webzine-distro.fr/We ... r/81-nihil
Or from Bandcamp:
https://nihilisticholocaustrecs.bandcamp.com
---------------- Support French Death metal ----------------